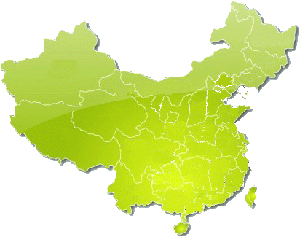 Tour Code:

CPT-BJ-1

Duration: Day Tour
Destinations: Beijing
Tour Price: from

USD70

(per person rate,2 persons'group)

Departure Dates: You Choose!
Tour Type: Land tour + Private Guided with your own English speaking guide (otherwise specified), your own driver at your own pace and schedule.
Tour Itinerary: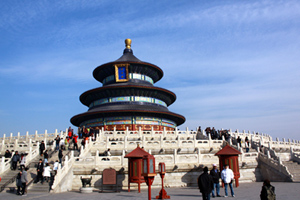 The Forbidden City also known as the Imperial Palace Museum. Here you can see the great traditional palace architecture and enjoy the treasures kept in the palace. Designated by the State Council as being one of Chinas foremost protected monuments in 1961, the Palace Museum was also named as a UNESCO World Heritage site in 1987.The Tiananmen Square: The worlds largest city square and enduring symbol of China's national pride, surrounded by many imposing buildings including the Heavenly Gate (entry to the Forbidden City), Museums, government buildings and Chairman Maos Mausoleum.And the Temple of Heaven: one of the largest parks in Beijing.The most magnificent buildings are The Circular Mound Altar (Yuanqiutan), Imperial Vault of Heaven Huangqiongyu) and Hall of Prayer for Good Harvest (Qiniandian). Almost all the buildings are connected by the Vermilion Steps Bridge (Danbiqiao) which is also known as the Sacred Way. This is a perfect example of Chinese traditional architecture due to its clever design and harmonious colours.
(Service End)
Price of this tour($)
2010 Prices (Valid from Jan. 1st, 2010 to Dec. 31th, 2010)
Pax No.
Price(per person)
Book
1

USD89

/per person
2

USD70

/per person
3-4

USD55

/per person
5-9

USD46

/per person
* Prices are in US dollars, for one person. Prices are for references only and may vary according to your travel time.
* Our tour prices are inclusive of transfers and tours with English speaking local guides, all entrance fees, train fares, room taxes and baggage handling.
* Better discounts are available when traveling in low season (from November to March) or when traveling in a large group. Please Contact Us for more details.
* Note: Small deviations in the tour program are sometimes necessary, depending on weather, road conditions, flight schedules and room availability.
"I like this China City Tours program, but I need adjust a little." -- Please let us know your idear and we will customise the tour for your, totally free!