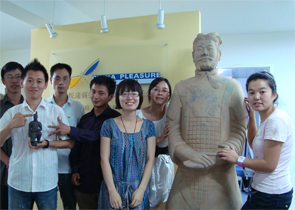 China Pleasure Tour (CPT) is one of the China leading wholesalers of hotels, ground products and services to the Great China inbound travel industry.
We've been working in Great China Inbound tour market for more than 10 years. With tailor made travel plans to our clients or Partners, wide range travel solutions from business travel to budget tour we make unique ground travel products and services for our partners and clients.
With product sourced from over 50,000 travel suppliers and hotels all over China, Guide available in English, French, German, Italian, Spanish, Japanese, Tai, Arabic, languages, Competitive Hotel Contracts, we're one of the best China Local Tour Operators.
With our three offices in Beijing, Xi'an, Shanghai, we could handle your request at the first time, and have gain repaid, accurate response reputation from our clients and partners.
Welcome to our world- A world composed of Honest, Cooperative, Patience, Creative and Outstanding!