Welcome to our world!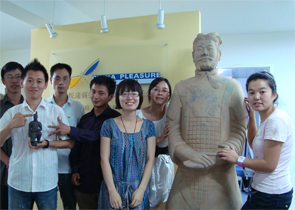 Thank you for visiting our website! We are a fully licensed tour operator called China Pleasure Tour(CPT) License No.L-BJ00619. which have been served China inbound tour market for 10 years. We Provide Great China Tours to you with tailor made tour itinerary and products. Also with China Hotels, China Air Tickets, China Train Tickets, China Airport Transfers, Beijing Tours and Shanghai Tours,Tibet Tours etc.
Our Contact:
Tel: +86-10-84713400
Fax: +86-10-84726485
E-mail:[email protected]
24 hours emergency mobile phone (No. +86-13581910558)
Our Address:
#806, 118 Building, Nanhuxiyuan, Wangjing, Chaoyang district, Beijing, China
Post Code: 100102
You are Always Welcome To Visit Our Office!