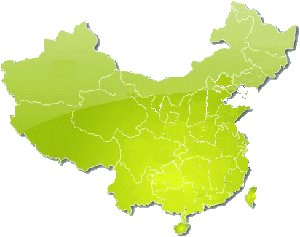 Tour Code:

CPT-XZ-5

Duration: 9 days / 8 nights
Destinations: Lhasa, Shigaste, Tingri, Gyantse
Tour Price: from

USD1642

(Tourist Class, per person rate, 2-5 persons' group)
Meals(B/L/D): Specified in the program
Guide: English Speaking
Departure Dates: You Choose!
Highlights: Potala Palace,Local Tibetans home,Jokhang Temple,Barkhor Street,Drepung Monastery,Sera Monastery,Yamzhoog Yumco Lake,Tashilumpo Monastery, Mt. Everest, Pass Lazi, Rongphu Monastery, Palkhor Monastery.
Tour Itinerary:
Day 1. Arrive in Lhasa (-/-/-)
Upon your arrival at Gonggar Airport or Tibet Railway Station, your guide will meet and transfer you to the hotel at Lhasa city. Rest and acclimatize in the hotel.
Accommodation: Tibet Hotel or similar
Day 2. Lhasa (B/L/D)
Begin the sightseeing with Potala Palace, which is more than 117 meters (384 feet) in height and 360 meters (1180 feet) in width. There are 13 floors. Potala is composed of White Palace, which is for secular use, and Red Palace for religious use. After lunch, we will have a visit of Local Tibetans home.
Accommodation: Tibet Hotel or similar
Day 3. Lhasa (B/L/D)
This morning you will visit Chamji Temple, the God of Wealth Temple in Tibet. Then visit Jokhang Temple, which has a 1350-year history and is the oldest temple in Lhasa. The quadrangle streets surrounding Jokhang Temple is the Barkhor Street- Lahaska's most interesting pilgrimage circuit. It is not only the spiritual heart of Lhasa but also the main commercial district for Tibetans in the Old Town.
Accommodation: Tibet Hotel or similar.
Day 4. Lhasa (B/L/D)
Drepong Monastery used to be the living palace for the 1st to 5th Dalai Lamas before the reconstruction of Potala Palace. There are thousands of Cultural relics stored. Sera Monastery is known as one of the three greatest monasteries of Tibet and the representative temple for Gelugza. There are lots of Buddhist sutras, Buddhist instruments, Cassocks, gold and silver articles in this temple.
Accommodation: Tibet Hotel or similar.
Day 5. Lhasa - Shigaste (B/L/D)
Drive to Yamzhoog Yumco Lake. Its 638-square kilometers, 250 kilometers at length and at 4,441 meters above sea level. It is renowned as one of the three Holly Lakes by the Tibetan, the others are Namtso and Mampang Yumco. Then go back to Quxu Bridge and arrive at the important town named Shigaste. Visit Tashilumpo Monastery in which there is the statue of Buddha Qingba, the biggest copper statue in the world.
Accommodation: Shigaste Hotel or similar
Day 6. Shigatse - Tingri (B/L/D)
Pass Lazi - the origin of Tibetan Knife, and drive to the new county of Tingri - Xegar. Enjoy a wonderful view of Mt. Everest when approaching Xegar. You can buy the fossil organisms collected by the Tibetan children from the sea.
Overnight in Tingri.
Day 7. Tingri - Shigatse (B/L/D)
Rongphu Monastery of Kagyupa cloister in Tibet, builded in1899, which is the highest temple over sea -level 5800 meters in the world. There will hold 3-day sorcerers activities on the 15th of the 4th month and a Ghost- Beating Festival on the 29th of the 11th month of the Tibetan Calendar every year. Around 20 kilometers from here to the Mt. Everest (Mount Qomolangma), you can enjoy the majestic appearance of the Mt Everest, the highest peak in the world, and you can also walk (or chose gharry) to base camp, fortunately you are sure to see the floating clouds as the flare of the life across the Mt. Everest.
Overnight in Shigaste.
Day 8. Shigatse - Gyantse -  Lhasa (B/L/D)
Have a visit of the Palkhor Monastery, which is famous for the excellent fresco and imagery. It is called lakh stupa and collected the three churches in a whole in Tibet. Then we visited the Gyangze Anti-British castle ruins, also called historical site for resisting the English enemy; Pala Manor,( the best manor in Tibetan),which is the reduction of feudal serf system. How did the last Tibetan noble live in past? Pala Manor has shown us an live sample. At last we go back to Lhasa by China Nepal Friendship Highway.
Overnight in Lhasa.
Day 9.  Depart from Lhasa (B/-/-)
End of this perfect 9-day tour after breakfast.
Tour End
Price of this tour($)
2010 Prices (Valid from Jan. 1st, 2010 to Dec. 31th, 2010)
| | | |
| --- | --- | --- |
| Pax No. | Price(per person) | Book |
| 1 | USD3021 /per person | |
| 2-5 | USD1642 /per person | |
| 6-9 | USD1419 /per person | |
* Prices are in US dollars, for one person. Prices are for references only and may vary according to your travel time.
* Our tour prices are inclusive of accommodation in twin shared room, meals as specified in the program (B=Breakfast, L=Lunch, D=Dinner), transfers and tours with English speaking local guides, all entrance fees, train fares, room taxes and baggage handling.
* Better discounts are available when traveling in low season (from November to March) or when traveling in a large group. Please Contact Us for more details.
* Note: Small deviations in the tour program are sometimes necessary, depending on weather, road conditions, flight schedules and room availability.
"I like this China Tours program, but I need adjust a little." -- Please let us know your idear and we will customise the tour for your, totally free!